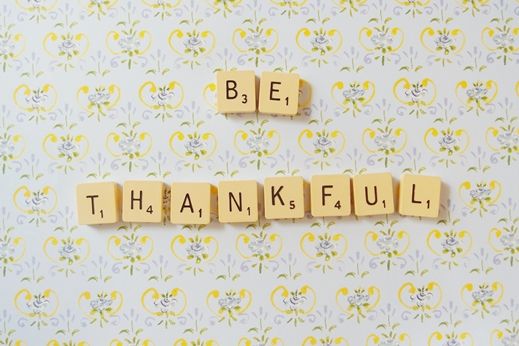 photo by me!
Well, it's 2014! I spent a while last week thinking about my goals for 2014. I can't say that I managed to achieve all of my
2013 goals
(I did manage to do #2 and #5, though!), so I wanted to try something different this year. There were a few things I could have put on this year's list: ambitions about exercising regularly, eating healthily, setting aside time to spend with Dannii/friends/family... but this year, what I want to do is
cultivate an attitude of gratitude
.
In the latter half of 2013, I found myself bogged down in worries and negative thinking. I stressed about my uni workload, wedding planning, my future work/life balance, our finances... pretty much every aspect of the near future. I found myself falling into the
social media
trap
of envying the adorably adorable lives I saw presented on Facebook, Pinterest, and the blogs I read, and became discontent with my life that seemed so bland in comparison. I stopped blogging original content because I wasn't enjoying my creative projects for the sake of making any more - I was making things and blogging so I could somehow make my life look like the ones I saw on the Internet. I forgot to trust in God and I forgot to be thankful for all of His everyday blessings.
This year, I want to learn contentment. And one of the biggest (and perhaps hardest) steps towards that for me is to be thankful for everything I have. My everyday life does not look like, say,
A Beautiful Mess
, and that's okay, because the life I
do
live is full and complete as it is. I want to spend some time every day meditating on and rejoicing in all the good things in my life. I want to keep my heart and mind focused on the God who gives me all of those good things, the God who is faithful and who provides of all of my needs, the God who has given my life meaning and purpose. And I want to keep being grateful for all of that even when times are tough.
So that's my goal for 2014: to be thankful. What are your goals for this year? ♥